'Visage' is a psychological horror game. Explore this humongous house as you uncover the bloody past. Run from ghostly apparitions, and slowly grow insane as you wander restlessly in the dark, searching for safety.

Know Fear!
This house is stained with a terrible past. Murders plague the past, and the dead restlessly wander through the halls of this house. Family members went insane, some took their own lives. Soon, you will relive the past, wandering from room to room. As a player, you will relive parts of this dark past, and each of its fragments will leave you restless and terrified. You'll soon wish you could join the dead's ranks in their abyss, but death won't help you leave this place. Will you run from it, or will you try to uncover the truth behind the shadows?
5 minutes in, heart attack. 10 minutes in, too scared to leave my room.

-Unknown 'Steam' user
The dead will stalk you through the hallways, and in the dark. They'll not stop until you're dead. But death isn't going to stop them from terrorizing you. And remember, above all, stay out of the dark.
Sanity & Insanity
Children are scared of the dark, and rightfully so. When you uncover what lies in the dark, you too, would want to stay clear of the dark. Stay in the dark for too long, and soon, your sanity will degrade. Slowly, you'll see apparitions, ghosts, beings you know shouldn't exist. But as you delve deeper into the past, you'll see just how morbid everything is. But once you've entered this house, there's no leaving it. If you're not one to fancy the dark, stay in the light. Keep yourself sane. But don't worry! Not everything is bad. Upon the start of the game, you're given a lighter. And what does this lighter do, you ask? This lighter, may very well be the difference between life and death, for in the darkness, it's the only thing keeping you sane. For now.
On the bottom of your screen, you can see a brain icon. The clearer the brain is, the more stressed you are. The more stressed you are, the more prone you are to danger, and the more paranormal activity you'll experience. So you best keep yourself in the light, or they'll come for you.
Ever-Changing Environment
Just like 'Layers of Fear,' 'Visage's' environment will slowly change as you progress the game. The game is set in a large house, with ever-changing environment. The more you progress, the more change you'll notice. Subtly, but consistently, the environment will change. Soon, you'll wander through the gloomy corridors, explore every dead room, and get lost in endless mazes, your head filling with memories of the dead families that once lived in this very home.
Word of warning: If you don't like unforgiving games that give you no option for difficulty scaling, nor have a good amount of patience – this game isn't for you.

-Yet another unknown 'Steam' user
You Are Defenseless
You are completely defenseless against the ghostly apparitions that stalks these very hallways. Run, because that's the only thing you can do. Hide, because that's the only thing that will save you from death. Soon, you'll start to question your own sanity, and wonder, "is death really that bad compared to what you're going through?" The families that died in the house will haunt you and leave you restless. They'll follow your every move, watch you from every corner, play tricks with your mind, and try to attack you. Why do they haunt you? What have you done? This you have to find out on your own.
Ready to wander restlessly in the halls of the dead? Click here!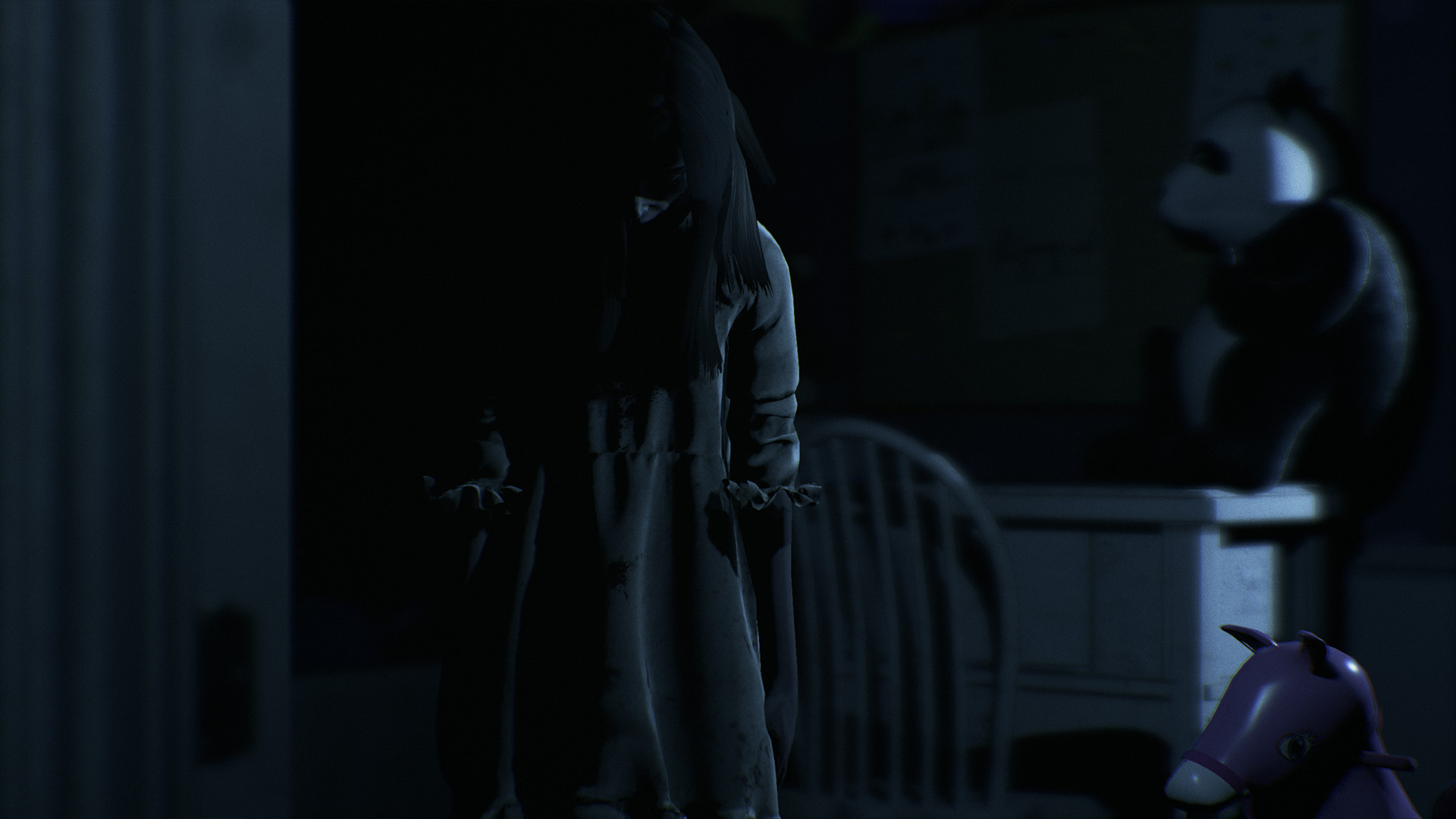 System Specs
MINIMUM:
OS: WINDOWS® 7, 8, 8.1, 10
Processor: Intel® Core™ i3 or AMD Ryzen™ 3
Memory: 6 GB RAM
Graphics: NVIDIA® GeForce® GTX 950 or AMD Radeon™ R7 370
DirectX: Version 10
Storage: 10 GB available space
RECOMMENDED:
OS: WINDOWS® 7, 8, 8.1, 10
Processor: Intel® Core™ i5 or AMD Ryzen™ 5
Memory: 8 GB RAM
Graphics: NVIDIA® GeForce® GTX 1060 or AMD Radeon™ RX 480
DirectX: Version 12
Storage: 10 GB available space
Disclaimer: 'Visage' is the rightful product of 'SadSquare Studio.' I am not, in any way, (except for writing this article), related to the product.