Jump into a pixelated world of war as soon as today! 12 commanders, 4 warring factions, more than a dozen different troops to take command of, what more could you ask for? And as if 50+ hours of single player content is amazing enough, you can even create your own maps, campaigns and stories! All for $20! Oh, did we mention this includes online multiplayer?
Choose Your Commander!
---
With 12 unique commanders, each with their own personalities and 4 warring factions to side with, you'll need to choose who you pledge your allegiance to! Each commander has unique personalities and motivations. It's up to you to choose who to play as! Perhaps you decide to side with the gentle 'Cherrystone Kingdom?' Or perhaps the peaceful 'Heavensong Empire?' I heard that the 'Felheim Legion' is in need of new and passionate recruits! The 'Floran Tribes' are truly mysterious and unknown to the world. Choose who to side with, and who to go to war against!
Wargroove is special. It's a delight to play and beautiful to behold.
-'GAMES'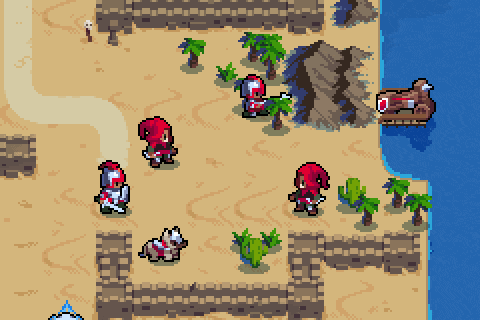 All for $20?
---
Most games, if not all nowadays are quite pricey themselves. For $60, you might get a game or two developed by AAA companies who care for nothing but money. But for $20, you can get 'Wargroove!' 50+ hours of single player content, a cast of characters, each with their own personality and online content! Wow! Just think of all the features that you can get for a measly $20! But that's not all! You can also create your own maps, campaigns and story, and share them with the world to experience! Or perhaps you prefer to play online with other people? Then you can go do that as well! And these are just some of the feature that 'Wargroove' offers!
Strategically use your Commander's unique "groove" ability to sway the battle in your favor.
Challenge your friends to local and online multiplayer skirmish modes with complete rule customization, as well as local and online competitive and co-op play.
Design and share online your own complex series of battlefields, with branching story paths using easy to master in-game map and campaign editors.
Discover the history and lore of the world of Wargroove and its inhabitants in the Codex, as well as handy strategy tips and rules for use in battle.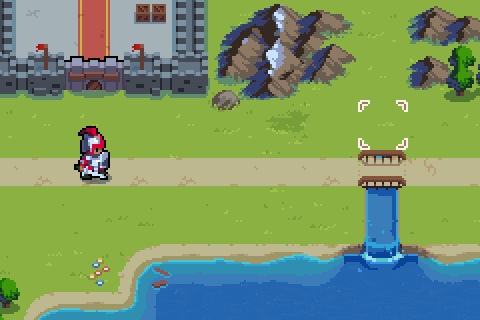 Tons of Gamemodes!
---
Do you prefer online play, where you can send your troops to fight with other players online? Or perhaps you prefer Arcade mode, where you'll fight 5 different enemies in quick succession? Or perhaps you prefer to outsmart your enemies in just one turn in Puzzle mode? I heard there's also a ton of other secret content that you can unlock simply just by playing the game!
Heck, it's a dog in uniform. I'm sold.

-'PC Gamer'
But hey! If these aren't enough to convince you, then let a friend of mine tell you how amazing this game is! If you can't take my word for it, then let '2Tall' convince you just how amazing it is! When you do decide to head on over, tell him 'Reaper' sent you!
About Chucklefish
---
We are an independent games developer and publisher, based in London, UK, with a love of charming pixel art and a drive to support and create amazing games. When Finn Brice founded 'Chucklefish' in 2011, we were just a handful of first-time developers spread across the globe, with no studio experience or funding, just a big idea for a massive space game – 'Starbound.'
The pixelated world of 'Wargroove' needs a new aspiring commander! If you're interested, you can simply click here to fill out a recruit form!
System Specifications
---
Minimum:
OS: Windows 7
Processor: Core i3 or equivalent
Memory: 2 GB RAM
Graphics: DirectX 11 and/or OpenGL 3.3 compatible video card
DirectX: Version 11
Storage: 1 GB available space
Recommended:
OS: Windows 10 64-bit
Processor: Core i5 or equivalent
Memory: 4 GB RAM
Graphics: DirectX 11 and/or OpenGL 3.3 compatible video card
DirectX: Version 11
Storage: 1 GB available space
Wargroove © Chucklefish LTD 2019. All rights reserved.